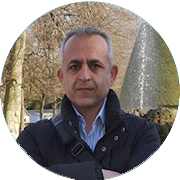 Ayman Aljarrah

PhD
Acadia University, CANADA
Ayman Aljarrah is a mathematics educator and teacher educator at Acadia University. He completed both his Ph.D. and his Postdoctoral work at the University of Calgary. Before moving to Canada, Dr. Aljarrah worked as a mathematics teacher in K-12 school settings in Jordan, and as a lecturer of mathematics and mathematics education in Saudi Arabia. Dr. Aljarrah has consciously maintained two streams of research interest—collectivity and creativity—in mathematics learning environments. In his research, he always concentrates on the interactions between all the agencies in the learning environment—the program of study, the people in the classroom, and the materials and tools—and how such interactions trigger and sustain teachable moments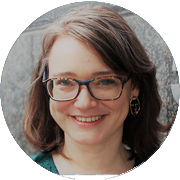 Robin Sutherland- Harris
PhD
University of Toronto, CANADA
Dr. Robin Sutherland-Harris is an Educational Developer at York University's "Teaching Commons" where she acts as liaison to the Humanities departments, and supports e-Learning initiatives, inclusion and equity in teaching and learning, and academic integrity across the university.
Dr. Sutherland-Harris has over 8 years of university teaching experience in her original disciplinary field of Medieval Studies, and over 10 years experience as an educational developer, faculty development consultant, and peer teaching and learning mentor. Her current research uses a collaborative analytical autoethnographic methodology to explore facets of faculty and educational developer interaction, whether in the course of day-to-day individual consultations, curriculum renewal processes, or sector-wide emergency responses to global events such as COVID-19 and Black Lives Matter.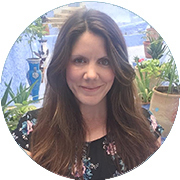 Erika Lemon

MA
University of Calgary, CANADA
Erika Lemon holds a Master's degree in Social Work from the University of Calgary and Bachelor's degrees in Social Work and International Development from Dalhousie University. She has a plethora of experience within the social services field, working with people experiencing homelessness, refugee claimants, and people with disabilities. Her interest in the social services field intersects with education. She has been a teaching assistant at the University of Calgary for various social work courses, completed a practicum with an education focused NGO in the Philippines, taught ESL in Spain and is completing a certificate in Adult and Community Education at the University of Calgary. Currently she is a research associate, working on projects related to addiction, mental health, homelessness and immigration. One of Erika's biggest passions is travelling. She loves to explore new countries and become immersed in the culture and everyday way of life.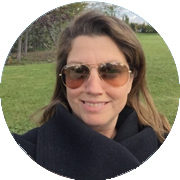 Dania El Chaar

PhD
University of Calgary, CANADA
Dania El Chaar holds a PhD from the Werklund School of Education at the University of Calgary. Her areas of specialization include newcomer family settlement in Alberta, immigrant and refugee youth educational journeys in Canada, as well as culturally responsive teaching among others. She volunteered in her community tremendously, being in direct contact with newly arrived families as well as through sitting on the Immigrant Advisory Table of the Calgary Local Immigrant Partnership at the City of Calgary. Dania taught, published and presented widely, both locally and internationally on topics such as family adjustment in the country of migration, culturally responsive teaching, and newcomer youth social and educational integration in Canadian schools. She has also reviewed parenting programs offered by immigrant serving agencies to newcomers.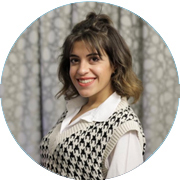 Dima Choufani
TD in Education- Management and Leadership, AUB, Lebanon


Being raised in a family of educators, the mother, the father, uncles, and aunts, Miss Dima Choufani was indirectly influenced and driven to be walking in the track of education. After finishing her secondary studies in Adventist School in Mouseitbeh, Miss Choufani joined the American University of Beirut and majored in Elementary Education and pursued two teaching diplomas: Teaching Diploma in Elementary Education - Language Arts and Social Studies (finished in May 2020) and Teaching Diploma in Educational Management and Leadership (To be finished in May 2021). Miss Choufani has been teaching Arabic for Grade 3 for three years now at Adventist School in Mouseitbeh and she is a member in the school band and choir. She is an efficient member also in the extra-curricular activities program in the school, where she trains junior teams to participate in national performances in Dabke and International Dance Styles. Moreover, Miss Choufani gives music lessons in the afternoon, for different age groups, where she helps them improve their skills and empower their emotional intelligence. She is also finishing her diploma in Piano and studying to finish another diploma in Cello. Miss Dima's studies and practice in oriental singing is also moving along with her Music diplomas. Miss Choufani enjoys cooking, drawing and sketching as well as writing to occupy her leisure time.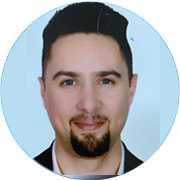 Ghazi Kais
Business Administration and Educational Management, American University of Beirut, Lebanon
Trainer at ACCES by SHEILD GROUP

Master's Degree in Educational Management, University of Cambridge International Examinations (Professional Development Course), Twelve different Certificates of Achievement, with more than 10 years' of experience in the education field (Five years as a business teacher, monitoring the quality of business educational activities by enhancing learning skills of students and preparing them for external Cambridge examination (IGCSE International General Certificate for Secondary Education) in addition of another five years of experience gained from working with UNHCR in an educational project that was targeting all schools and technical vocational institutions in Mount Lebanon and Beirut, Mr. KAIS have the ability to help organize and create any educational or training programs for teachers or students. Furthermore, can provide effective and efficient advice to the administrative staff to enrich their experience and enhance their career.
Mr. Ghazi KAIS recently participated with SHEILD Association as a detention monitor to evaluate conditions, procedures and treatment in detention places to be able to identify and report any violations. Moreover, conduct needs assessment and pre-screening of vulnerabilities to refer for them adequate services and to prevent refoulement prioritizing minors and people with disabilities.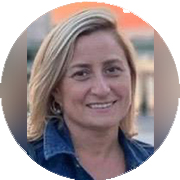 Mrs. Hanane Moussa
Senior Educational Advisor at ACCES by SHEILD GROUP



Head of French Academic Department, Saint Mary's Orthodox College, Textbooks Author at Hachette Antoine, Examiner / Corrector DELF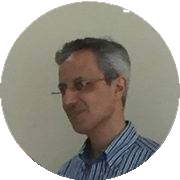 Nizar El Mehtar
Ph.D.
Assistant Professor of Education, Faculty of Social and Behavioral Sciences, Haigazian University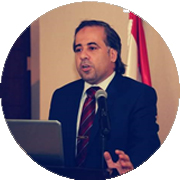 Ahmad Al Zein
Ph.D.
University professor and Writer